Our research has shown that 80% of problems in business are a result of communication issues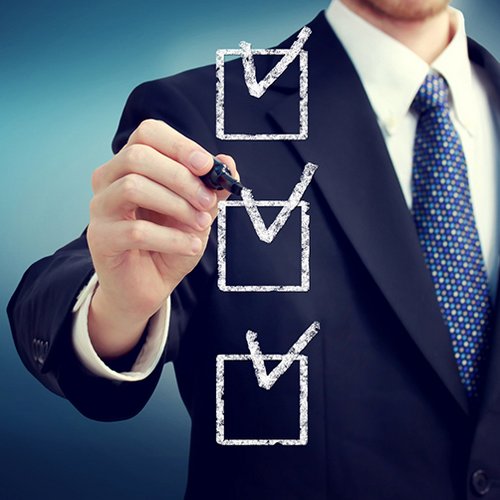 Ology Behavioural Coaching Community
We're a network of like minded professional business coaches who have a passion for helping our clients reach their full potential.
We have an unshakeable belief that the only way to make any change stick is to change behaviour.
To quote Albert Einstein:
"Insanity is doing the same thing over and over again and expecting different results!"
We blend our professional coaching skills with a deep understanding of human behaviour.  We use DiSC – a model of behaviour which is or has been used by over 70% of all FTSE 500 and Fortune 500 companies. Above all else, DiSC is a practical and effective tool to drive change, improve communication and reduce conflict in any business or organisation.
We align ourselves with the International Coach Federation (ICF) Code of Ethics and Professional Standards.
We are all proud to be professional coaches.
Who are OBCC?
OBCC is a network of professional coaches who work with clients to help them reach their full potential.
Our associate coaches are to be found all around the globe, with coaches in the UK, Ireland, New Zealand, Mexico, the US, Peru, the Middle East and South Africa.
Our associates are all independent coaches offering a wide range of coaching services covering Business, Executive, Sales, Personal, Career and Performance coaching.
All our coaches are trained to International Coach Federation standards, and embrace the ICF Code of Professional Ethics.
Our aim is to support and promote professional coaching standards for business through our independent network of professional business coaches.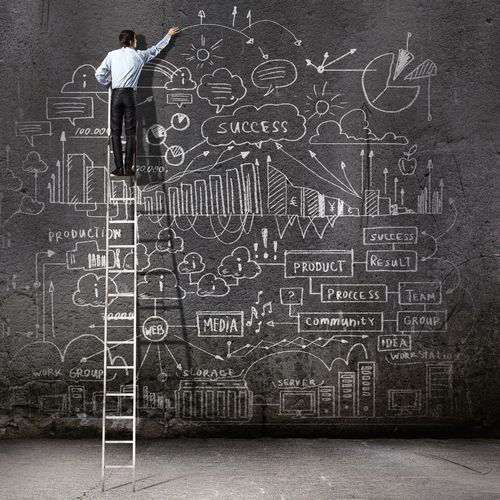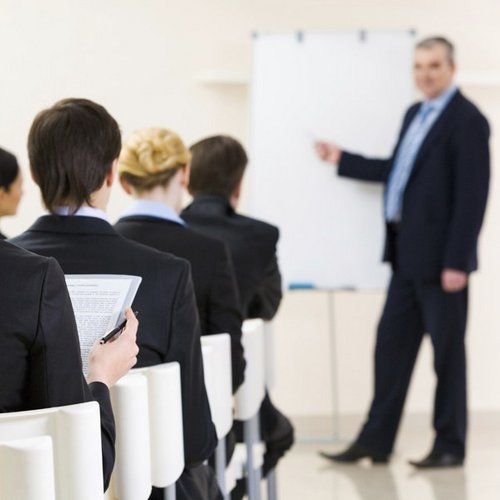 Ology Coaches do things differently because we understand what drives people. Our distinctive approach to what we do is borne out of a rare combination of knowledge, talent, business acumen and collaborative spirit.
A wealth of senior business experience
All our coaches have extensive commercial, coaching and change management experience in blue chip organisations. This includes RAC, Volvo, Nike, Reebok, Lex, Quantum, Aviva, and a number of leading SME businesses. We have learned that whatever the size of the organisation "people are people". Our job roles were varied; from Managing Director, Sales Director, Marketing Director, General Manager, Head of Operations and Change Management we understand the challenges of running a business. Between us, we have led and managed 1000's of people and created millions of pounds of profit for our organisations.
Experienced coaches and trainers
We all have one thing in common. We recognise that people are the biggest asset an organisation has.  Our passion is to help businesses to be the very best they possibly can be.
Between us we have coached or trained over 5000 people in understanding and developing different behaviours to improve their performance – leading to better bottom line results.
We all have strong coaching skills. We are all trained by and are affiliated with the International Coach Federation. We also have experience of delivering coach training and we all have the highest levels of DiSC behavioural accreditation.
In short – we can make a difference in your organisation.
Changing Behaviour is what we do.
Whatever your business goals, you need your people to be the best they can possibly be. Ology Coaches are specialists in unlocking the potential of your most valuable asset by changing behaviour – permanently. Our individual and team development programmes are designed to create dynamic and lasting change in your leaders, your teams and your organisation. What's more, we deliver results that you can measure so you know we've made a difference.
Are you ready to be the best?
We understand your business…
We have a winning formula that sets up apart from our competition. We're not just trainers. We're a dedicated team of individuals who've worked in industry which gives us a rare insider view of real business issues.
We're dedicated to changing behaviour…
Unlike many people development providers, we focus purely on changing behaviour.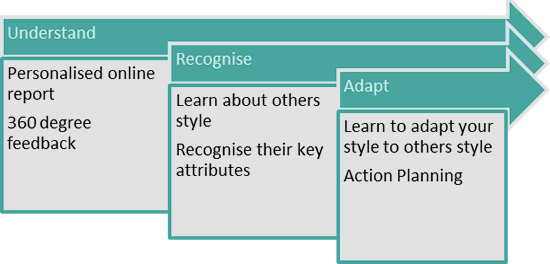 By crystalising your business problem down to one core skill, your people only need to work on changing one thing. Once they understand their own style, learn to

recognise

others, we teach them how to adapt.
They apply that skill into the business situation they need to solve.
Ology Coaches are specialists in the DISC model of people behaviour. We have applied the research and profiles into creating powerful programmes that create lasting change for businesses. We can work with individuals, or with entire teams. So if only one of your people needs to learn how to behave differently to enhance the performance of the business, we can help. Alternatively you may have a team of people who would benefit from personal development. In this case we will tailor our programme to deliver the outcomes that you want, taking into account your timescales, budget and desired outcomes.
What pathway is right for you?
We provide 4 basic pathways to help your people and your business: Each pathway focuses on a particular area of business development and individualperformance.
Through the Ology Coaching model, your people will become accountable for their own development and improving their communication and business skills. We show them how.
Behavioural Change
Changing behaviour to transform performance… Delivering Results
We've probably all heard it said… "The definition of insanity is doing the same things over and over again and expecting different results."
The bottom line is that if there is no change, there is no progress.
Look around your organisation – each person likes to go about things in a slightly different way. Their differing behavioural priorities might include:
Focusing solely on the task, to the detriment of their relations with others
Needing the company of others and regular social interaction
Getting everything accurate and perfect – maybe missing deadlines to do so
Seeing any change as a threat, doing things as they always have
Do any of these resonate? Every organisation has a mix of all preferences, because people are all different! Maybe the definition of insanity should be "Treating everyone the same way and expecting the same response from them all!"
Moving people forward towards a common goal, when their expectations and preferences are so different is a challenge. Without changing behaviour, any change that you seek to implement is likely to be at best ineffective and at worst, have a negative impact on performance.
Let us show you how to help your people understand these differences, provide them with the skills and a common language of communication, embrace change more readily… and deliver real bottom line results.
Workplace Conflict
Your entire team will perform better if workplace conflict is reduced
"When we change the way we look at things, the things we look at change"
Few of us like conflict. It is time consuming, unproductive and often difficult to resolve. It has a negative impact on all members of the team, and it costs your team and organisation time, energy and money.
One primary reason for conflict is our natural instinct to see the problem from a one-dimensional point of view – OUR OWN POINT OF VIEW.
If you look at the people in your team or wider organisation, you are bound to spot people whose approach to conflict falls into one or other of these categories:
Competitive
Collaborative
Compromising
Accommodating
Avoiding
The thing is – with all these different styles, is it any wonder that all is not perfect harmony?
Working with Ology Coaches will introduce your team to insights and skills that will help them understand their own approach, recognise the different approaches of others and equip them to adapt their communication to get a better outcome.
The outcomes of this will be a happier and more motivated workforce who work better together and don't waste time on unproductive disputes and conflict, leaving more time for the task in hand.
These skills are fundamental to business and personal success, allowing businesses and individuals to tap into their true potential.
How we do it…
Behaviour causes everything
Whether it's bringing a project in on time and budget, managing and motivating a team of people, working together with a group of unique individuals or having a successful sales meeting, the one thing all these have in common is that their outcome is as a result of behaviour.
Ology Coaches use Everything DiSC® behavioural assessments and products to help individuals and teams understand their behavioural preferences, recognise the behavioural preferences of others and adapt their own behaviour for a better win-win outcome.
We use DISC – an accessible user-friendly solution
Why? Well, simply because DISC is proven, accessible, easy to understand and highly effective in practice.
Unlike some psychometric tools, learning and applying the concepts around DISC is easy. The short learning curve and the power of the model make DISC one of the most important tools a business can invest in. Its power is in its simplicity. It works because it is simple… but not simplistic.
So what is DISC?
DISC is a model of human behaviour that helps people understand "why they do what they do" and is the most widely used tool for understanding human behaviour in the workplace.
DISC is an acronym for the four primary behavioural styles that theory shows all human beings possess in varying degrees. These four dimensions of behaviour (Dominance, Influence, Steadiness, and Conscientiousness) make up the DISC model and interact with other factors to describe the typical behavioural styles of individuals.
DISC has proven to be very powerful in giving people a language to discuss their differences. The model helps people not only understand those differences, but also to value them.
Will it fit my needs?
DISC can be applied in every business situation. Understanding your own, natural behavioural communication style, being able to recognise the preferred style of the person you are speaking with and then adapting your style to theirs is a powerful weapon.
In an increasingly sophisticated marketplace, however, companies often want to take DISC even further. Organisations routinely use Everything DiSC® assessments and programmes to improve critical people-skills in the areas of management, sales, leadership, communication, team development, and more.
Why should I take this route?
Think of it this way, if the population were divided equally into quarters by their DISC styles – Dominance, Influence, Steadiness and Conscientiousness – 25% of the time you are perfectly attuned to the person you are speaking to… which is the good news! However, the bad news is that 75% of the time, you are not. Simply because the person you are interacting with has a different set of behavioural preferences to you. If you want a better result, you have to learn to change your behaviour and communication style.
More than a million people every year experience and benefit from Everything DiSC®; companies are tapping into employees' true potential and putting it to work in organisations and businesses around the world.
This is one development tool that gets immediate results.
Our Code of Ethics
All Ology Coaches align themselves to the International Coach Federation (ICF) Code of Ethics.
Part One: Definition of Coaching
Section 1: Definitions
Coaching: Coaching is partnering with clients in a thought-provoking and creative process that inspires them to maximize their personal and professional potential.
A professional coaching relationship: A professional coaching relationship exists when coaching includes a business agreement or contract that defines the responsibilities of each party.
In order to clarify roles in the coaching relationship, it is often necessary to distinguish between the client and the sponsor. In most cases, the client and sponsor are the same person and therefore jointly referred to as the client. For purposes of identification, however, the International Coach Federation defines these roles as follows:
Client: The "client" is the person(s) being coached.
Sponsor: The "sponsor" is the entity (including its representatives) paying for and/or arranging for coaching services to be provided.
In all cases, coaching engagement contracts or agreements should clearly establish the rights, roles, and responsibilities for both the client and sponsor if they are not the same persons.
Part Two: The ICF Standards of Ethical Conduct
Preamble: ICF Professional Coaches aspire to conduct themselves in a manner that reflects positively upon the coaching profession; are respectful of different approaches to coaching; and recognize that they are also bound by applicable laws and regulations.
Section 1: Professional Conduct At Large
As a coach:
I will not knowingly make any public statement that is untrue or misleading about what I offer as a coach, or make false claims in any written documents relating to the coaching profession or my credentials or the ICF.
I will accurately identify my coaching qualifications, expertise, experience, certifications and ICF Credentials.
I will recognize and honor the efforts and contributions of others and not misrepresent them as my own. I understand that violating this standard may leave me subject to legal remedy by a third party.
I will, at all times, strive to recognize personal issues that may impair, conflict, or interfere with my coaching performance or my professional coaching relationships. Whenever the facts and circumstances necessitate, I will promptly seek professional assistance and determine the action to be taken, including whether it is appropriate to suspend or terminate my coaching relationship(s).
I will conduct myself in accordance with the ICF Code of Ethics in all coach training, coach mentoring, and coach supervisory activities.
I will conduct and report research with competence, honesty, and within recognized scientific standards and applicable subject guidelines. My research will be carried out with the necessary consent and approval of those involved, and with an approach that will protect participants from any potential harm. All research efforts will be performed in a manner that complies with all the applicable laws of the country in which the research is conducted.
I will maintain, store, and dispose of any records created during my coaching business in a manner that promotes confidentiality, security, and privacy, and complies with any applicable laws and agreements.
I will use ICF member contact information (e-mail addresses, telephone numbers, etc.) only in the manner and to the extent authorized by the ICF.
Section 2: Conflicts of Interest
As a coach:
I will seek to avoid conflicts of interest and potential conflicts of interest and openly disclose any such conflicts. I will offer to remove myself when such a conflict arises.
I will disclose to my client and his or her sponsor all anticipated compensation from third parties that I may pay or receive for referrals of that client.
I will only barter for services, goods or other non-monetary remuneration when it will not impair the coaching relationship.
I will not knowingly take any personal, professional, or monetary advantage or benefit of the coach-client relationship, except by a form of compensation as agreed in the agreement or contract.
Section 3: Professional Conduct with Clients
As a coach:
I will not knowingly mislead or make false claims about what my client or sponsor will receive from the coaching process or from me as the coach.
I will not give my prospective clients or sponsors information or advice I know or believe to be misleading or false.
I will have clear agreements or contracts with my clients and sponsor(s). I will honor all agreements or contracts made in the context of professional coaching relationships.
I will carefully explain and strive to ensure that, prior to or at the initial meeting, my coaching client and sponsor(s) understand the nature of coaching, the nature and limits of confidentiality, financial arrangements, and any other terms of the coaching agreement or contract.
I will be responsible for setting clear, appropriate, and culturally sensitive boundaries that govern any physical contact I may have with my clients or sponsors.
I will not become sexually intimate with any of my current clients or sponsors.
I will respect the client's right to terminate the coaching relationship at any point during the process, subject to the provisions of the agreement or contract. I will be alert to indications that the client is no longer benefiting from our coaching relationship.
I will encourage the client or sponsor to make a change if I believe the client or sponsor would be better served by another coach or by another resource.
I will suggest my client seek the services of other professionals when deemed necessary or appropriate.
Section 4: Confidentiality/Privacy
As a coach:
I will maintain the strictest levels of confidentiality with all client and sponsor information. I will have a clear agreement or contract before releasing information to another person, unless required by law.
I will have a clear agreement upon how coaching information will be exchanged among coach, client, and sponsor.