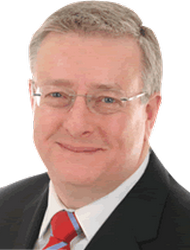 Based in Hampshire I am a highly motivated and adaptable business coach with 20 years of general management experience in the Small to Medium Enterprise market.
I strongly believe in Inspiring and Empowering my teams and partners to achieve their personal and business goals through coaching and training.
I have built the EMEA Sales, Marketing, Operations and Customer Service infrastructure of a number of organisations from their embryonic stage. I have grown the total sales of these organisations to over £300m from nothing through identifying the key opportunities and issues in the business, by working the processes and developing the skills of the people working for me. A number of my clients have done repeat business with me over many years.
Business coaching with Ology's exceptional products has allowed me to do what I enjoy the most, developing people to enhance their best skills and to achieve their goals by creating positive actions, to gain momentum and to ensure positive results.
My personal life revolves around my family friends and Ice Hockey.
My Mission
Mission – "Inspire and Empower – performance, learning and motivation"
My mission is to create, nurture and maintain an environment of growth, challenge and unlimited potential for all those around me. I have a high reverence for education and learning to be the basis of any form of development for a human being. I believe in people's potential and willingness to learn and grow and to be able to work out their own solutions.
I encourage everyone to gain skills and knowledge, to help them facilitate their own success, and to develop their businesses for a greater return on their investment.
Using proven business tools we will close the gap between the reality of the situation and your desires and goals for the business.
I motivate and challenge my clients to new levels of achievement. From experience I know that you will not only get your rewards, but you will enjoy the journey we will take together. I will help you make a difference inyour business and your life.
---