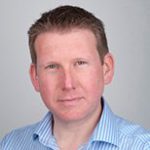 We employed David to help our Office Manager be more effective in her key job.  The results were very positive, benefiting not just our Office Manager, but also her team.

We employed David to work alongside our office manager who met with Dave over the last few months in order to be coached on a one to one basis.  We are very pleased with the results.
She met with Dave fortnightly and he coached her on communication skills, managing a team, personality styles, issues she may come across as a manager and how to deal with them professionally and effectively.
We found Dave to be very helpful and he taught her a lot of very useful ways to work with people of all different personality types and in all sorts of situations.
As a company, we found the coaching extremely useful and our staff learnt a lot about how to manage themselves and others efficiently.
Our office manager took a lot away from the coaching on a personal and professional level and has been able to pass on some of the techniques learnt to others in her team.