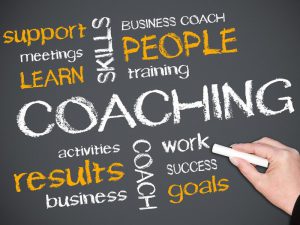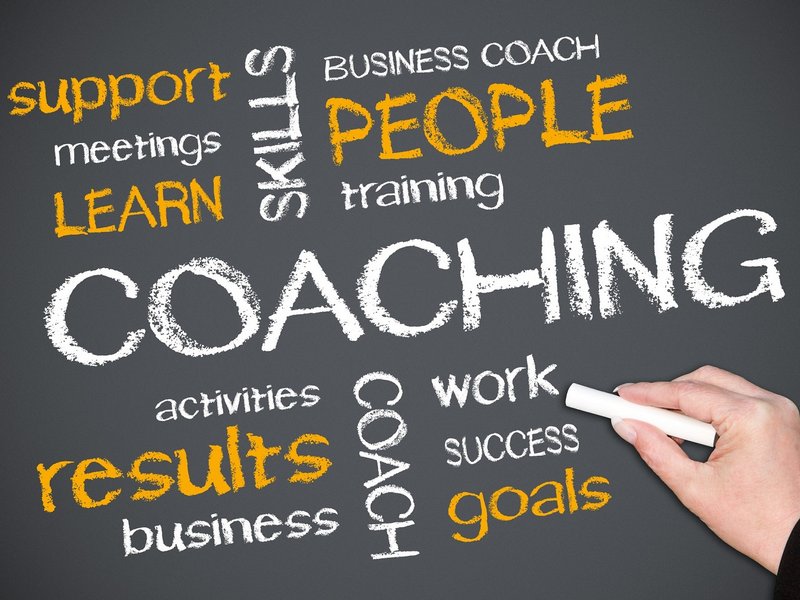 It used to be coaches were only for MDs and CEO's of major organisations but now many owners and managers of smaller SME organisations are experiencing the benefits of using qualified business coaches – how about you?
A Business Coach is a qualified professional dedicated to helping people and businesses reach their full potential. A coach is highly trained in communication and motivation. Their focus is completely on helping the client reach their chosen goals.
This coaching intervention can typically be divided into two separate, but directly connected areas both related to "change".
The first area is centred on the development of the person themselves, focusing on assisting the individual to improve their performance (usually a tangible result), support new learning (usually a skill or increased knowledge), and the fulfilment and motivation required to make positive and lasting changes in their life.
The second area is centred on the processes within the business and typically focuses on creating awareness for the owner of the current reality and the gaps between this and the goals and ambitions for the business. Increasing the potential for more positive outcomes through expanding choice including specialist advice, input or ideas from the coach and through reinforcement of the person's self confidence to make decisions and see them through.
So what are the benefits of coaching?
Individuals who engage in a coaching relationship can expect to experience fresh perspectives on personal challenges and opportunities, enhanced thinking and decision making skills, enhanced interpersonal effectiveness, and increased confidence in carrying out their chosen work and life roles. Because of the commitment to enhancing their personal effectiveness, they can also expect to see appreciable results in the areas of productivity, personal satisfaction with life and work, and the achievement of personally relevant goals.
There are many reasons why an individual or business might choose to work with a coach, including but not limited to the following:
There is a challenge, an ambitious goal or an opportunity which is compelling or exciting but it is also urgent and requires extra resource and focus
There is a gap in knowledge, skills, confidence, or resources
There is a desire to accelerate results
There is a lack of clarity, and there are choices to be made
The individual is already extremely successful but now wants to move on to the next level or project
Work and life are out of balance, and this is creating unwanted consequences
One has not identified his or her core strengths and how best to leverage them
The individual desires work and life to be simpler, less complicated
There is a need and a desire to better organized and more self-managing
Quite simply it works– so why is it successful? Four of the main reasons are:
A business coach provides personal support which is often lacking in today's busy impersonal electronic world – some call it executive loneliness!! The coach is truly interested in both your problems and your accomplishments and is always there to help you to get where you want to go. It is a great confidence builder to know you have a trusted partner travelling the path with you.
Secondly – accountability is a major part of coaching. It is amazing how much more you get done when you know that somebody is asking you about your progress and will help you over any difficulties or help you adapt new strategies. The coach keeps you on track by pointing out when you wander off plan and helps you identify distractions and how to deal with them.
Thirdly – a coach helps you achieve success by providing clarity and increasing your own creativity. Coaching allows you to get a very clear picture of your goals and identifies the reasons why it is important to achieve these goals. This is the vital element for sustained motivation. Coaching also facilitates discussion on what options are available to overcome challenges and the coach is trained to help you make the best possible decisions from these options.
And finally – the advantage of having a qualified coach is that they are impartial. Your family, friends and business colleagues are great to talk to but they will bring their own personal bias to your goals and questions. A coach is trained to be able to set aside their personal opinions – they stay with the facts and will always maintain the focus on what YOU actually want.
If people like Tiger Woods, Stelios of Easyjet and Bill Clinton who are already massively successful continue to use coaches to pursue even greater achievements – what benefit could a business coach be to you and your business.
Call Tony Clay of Ology Business Coaching on 07718 585657